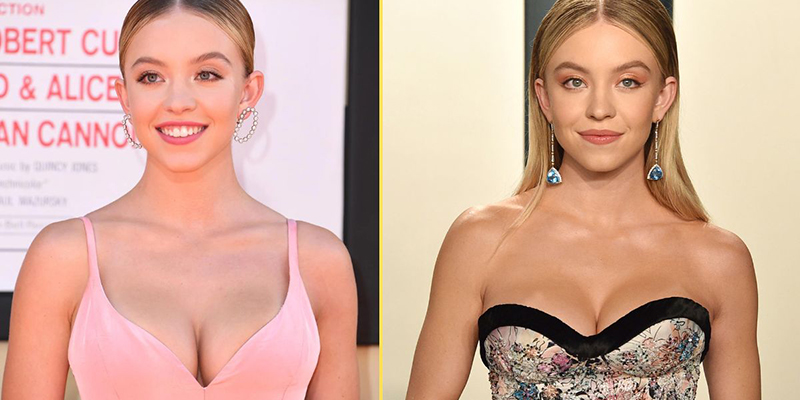 Sydney Sweeney Clarifies Comments Where She Said She Can't Afford to Take a Break
Oct 16 2022
Sydney Sweeney is taking advantage of a new interview as part of ELLE magazine's 2022 Women in Hollywood issue to clarify previous comments that weren't particularly well-received.
Back in July, the "Euphoria" and "White Lotus" star was talking about the financial strains of being a working actress and living in Los Angeles with The Hollywood Reporter, saying at one point, "If I wanted to take a six-month break, I don't have income to cover that."
It was part of a larger discussion about the 25-year-old actress' desire to be a young mother, along with the concerns about how that might impact her career.
"I'm worried about how this industry puts stigmas on young women who have children and looks at them in a different light," she told THR. "I was worried that, if I don't work, there is no money and no support for kids I would have."
It was after this, though, that some fans found themselves scratching their heads. There is, after all, this perception that everyone we see starring in a project on television or on the big screen is wealthy.
"I don't have someone supporting me, I don't have anyone I can turn to, to pay my bills or call for help," Sweeney told the outlet, noting that "they don't pay actors like they used to, and with streamers, you no longer get residuals."
She went on to detail percentages that she must pay out to her lawyer, agents, publicist and business manager. She further said that she takes endorsement deals and other brand opportunities out of necessity. "If I just acted, I wouldn't be able to afford my life in L.A.," she explained. "I take deals because I have to."
When asked about these comments by ELLE for their November issue, Sweeney didn't mention financials at all, instead focusing on the family part of that discussion.
"I was asked if I wanted to have a family and I said yes," she explained. "And then I was asked why I didn't have one yet, and I was like, I don't have time to take even, like, a six-month break. Like, I don't have time to be able to start this family. I'm working so much and I'm focusing on that right now."
As for the public response to that initial interview, Sweeney said it was "skewed" and "taken out of context, which was insane to watch and kind of disappointing."
She said that she believes being able to be a working mother is very important, and she hopes to be that one day. "So I was disappointed that people took my words and changed them [to serve] their own agenda," she said.

© RocketSquirrel lab