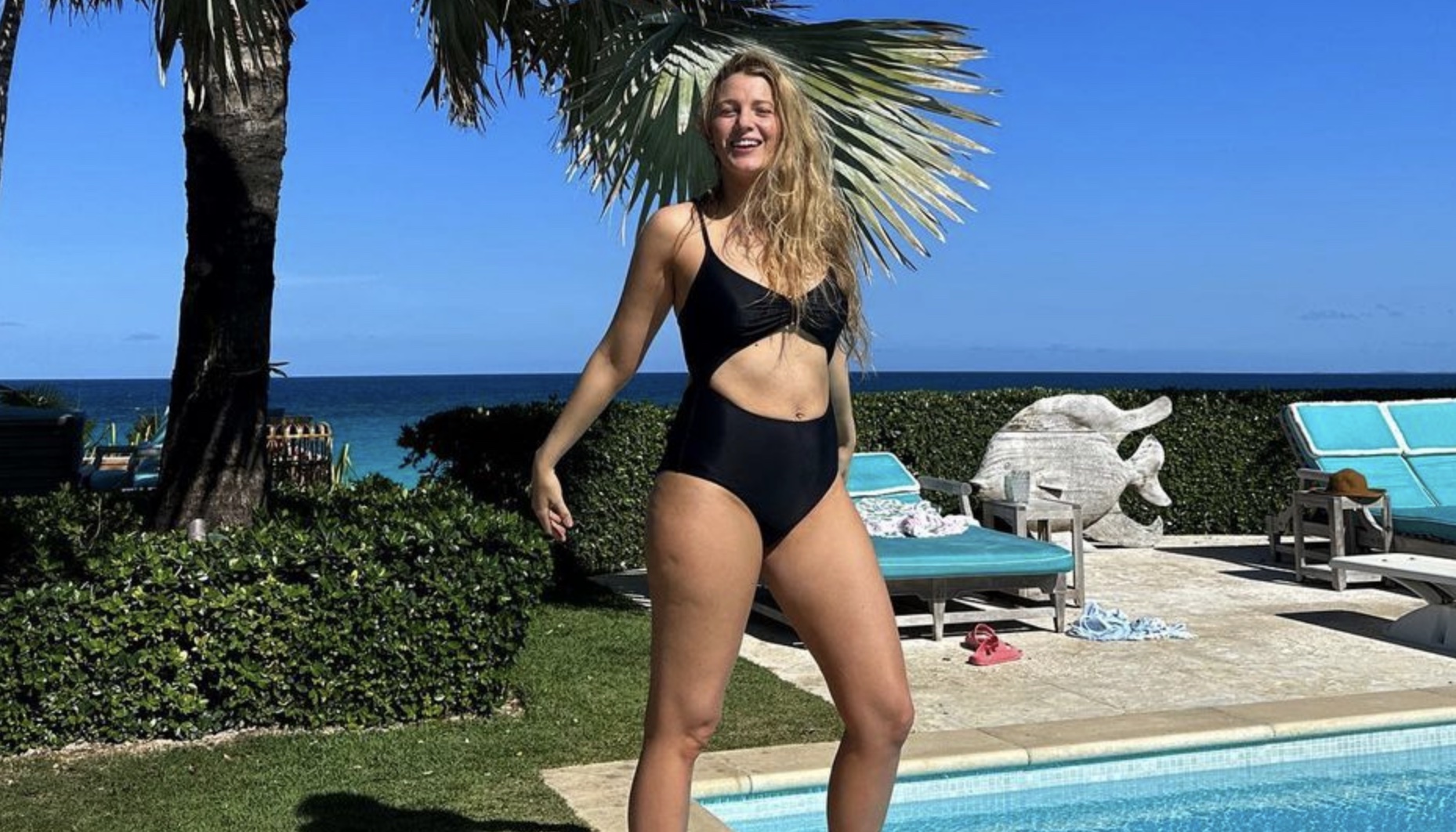 Ryan Reynolds' wife Blake Lively shows off figure weeks after welcoming fourth child
Apr 08 2023
Just two months after giving birth to her fourth child with husband Ryan Reynolds, Blake Lively proudly displayed her toned abs and slim physique while on holiday.
The former Gossip Girl star had previously announced the birth of her new addition by sharing a photo where her baby bump was no longer visible. In a recent snapshot, Blake looked absolutely stunning in a stylish black cut-out swimsuit as she enjoyed her family vacation. Blake and Ryan already have three daughters - James, Inez, and Betty - together.
The news of Blake's birth came as a surprise to many fans, who had been confused after seeing her earlier photo in a pair of tight jeans and a figure-hugging black top.
During her vacation, Blake Lively shared a new photo with her followers. She can be seen smiling in a selfie while flaunting her collection of necklaces and a leopard print bikini, which she wore beneath a denim jumpsuit.
Her caption reads, "She sells seashells down by the seashore."
Meanwhile, Ryan Reynolds had recently talked about their home feeling like a "zoo" after the arrival of their fourth child.
During an appearance on CNBC's Power Lunch with hosts Tyler Mathisen and Kelly Evans, Ryan Reynolds talked about the arrival of their fourth child. He said, "Look, we wouldn't have done it four times if we didn't love it. Everybody's doing great, actually fantastic." Ryan also joked, "If we haven't figured it out by now, I think we'd be in deep, deep trouble. But, yeah, it's a zoo over here," which caused laughter among the hosts and viewers.